Wine Tastings & Experiences
Indulge in the awe-inspiring view of Okanagan Lake as you savour the delights of a meticulously paired Wine Tasting experience. Immerse yourself in our family-owned and operated vineyard with an enchanting Vineyard Tour, where you can discover the secrets behind our organic practices. For an elevated experience, our private wine tastings are personally hosted by our esteemed winemaker, offering an exclusive journey that includes a delectable cheese pairing carefully selected to complement our wines.
Nestled within the captivating Okanagan Valley, Scorched Earth Winery awaits just a short 30-minute drive from Downtown Kelowna. Embark on a memorable wine tasting and on an unforgettable journey. Secure your reservation now and prepare to delight in the treasures of our vineyard.
Private Tasting & Vineyard Experience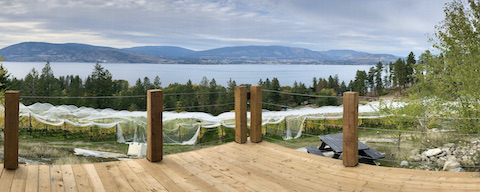 Our tasting room combines a modern twist with nature. Located at the top of the vineyard, this scenic site is a great place to enjoy a taste of our wine.
Club Member Events
Upcoming public events and private club member events are always a great way to connect with our winemaking team.