Wine Tastings & Experiences
Experience a breathtaking view overlooking Okanagan Lake while enjoying a paired Wine Tasting. Enjoy a Vineyard Tour and learn more about our organic family-owned and operated vineyard. For a more immersive experience, our private wine tastings are hosted by our winemaker and include a unique experience with a cheese pairing with our wines.

Scorched Earth Winery is located in Okanagan Valley. Only a 30-minute drive from Downtown Kelowna. Book your wine tasting & experience now.
Private Tasting & Vineyard Experience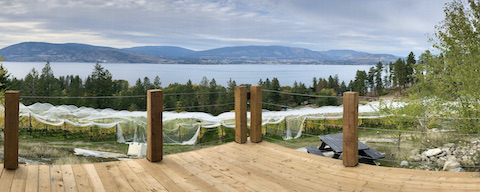 Our tasting room combines a modern twist with nature. Located at the top of the vineyard, this scenic site is a great place to enjoy a taste of our wine.
Club Member Events
Upcoming public events and private club member events are always a great way to connect with our winemaking team.