Visit Us
Scorched Earth Winery is located in Okanagan Valley. Only a 30 minute drive from Downtown Kelowna.
Our Tasting Room is located at the top of the vineyard. A place where you can enjoy the wine as well as the view of Okanagan Lake.
A visit to our winery is a unique experience, as it provides a rare insight into our family owned and operated vineyard. Here you will experience the view and wine from a winemaking perspective.
Closed for the season, thank you. Private Tasting & Vineyard Experience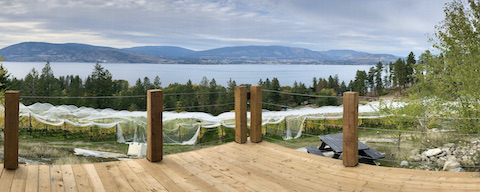 Our tasting room combines a modern twist with nature. Located at the top of the vineyard, this scenic site is a great place to enjoy a taste of our wine.
Club Member Events
Upcoming public events and private club member events are always a great way to connect with our winemaking team.