About Scorched Earth Winery
Our philosophy is to make great wine from our vines to your table. A simple process.
Our vineyard was built from the ashes of the 2003 Okanagan Wildfires. We use our unique terroir to our advantage, creating our premium wine. The Pinot Noir and Rose of Pinot Noir wines are exclusively made from our Estate grown Organic Pinot Noir grapes. Our Pinot Noir vintages typically take 4 years of minimal intervention winemaking from our vines to your glass. We age our wines in only French oak barrels imported directly from select cooperages.

Scorched Earth Winery is set apart from other producers as we only produce small-lot wines due to the low cropping of our wines well under 2 tons an acre. Typically, we only produce approximately 500 cases of Pinot Noir every vintage, and only 175 cases of Rose of Pinot Noir every vintage. We also source premium grapes from exceptional growers in the South Okanagan for our other wine varieties.

Our winemaker, Peter Pazdernik passionately handcrafts our wines. Spending most of his time working with the direct process of bringing a character to the grapes, then crafting our wine. Our CEO, Anita Pazdernik, manages and operates the remaining tasks. The Scorched Earth Vineyard & Winery Family welcomes you!
---
The Vineyard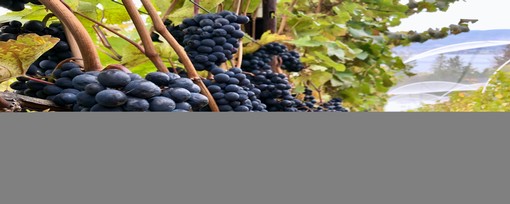 Replanting after the 2003 Okanagan Wildfires, we became Scorched Earth Vineyards. As an organic vineyard, we continue to work by hand on all our vineyard tasks.
The Family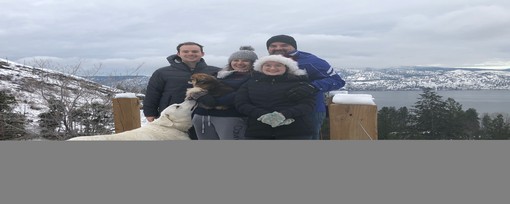 It is the family of Scorched Earth that has allowed us to grow into our boutique organic winery.
The History
Originally we were the Okanagan Mountain Park Vineyard. These vines were planted in the early 70s and were meant as table grapes. In 2003, a wildfire devasted the valley, well known as the 2003 Okanagan Fires. A wildfire that burnt for the entire summer, taking over 200 homes, and burned the majority of Okanagan Mountain Park. Our vines had to be replanted. That is when our name "Scorched Earth Winery" was born. A reflection of the devastating fires, which are still seen in our surrounding landscape, filled with burnt trees.
Before replanting, we took the time and energy to convert the vineyard to organic. We had to prep the vineyard with over 40 truckloads of organic compost. This led to us becoming Organic, Fully Sustainable with a minimal carbon footprint. We value our terroir and with that, we take every possible step to ensure we protect our soil. Since we are a family-operated vineyard, we do most of our vineyard tasks by hand.

When we replanted the vines, we chose 4 French Pinot Noir clones (828, 115, 777, 667) that are grafted on 3 different rootstocks. This ensures the vines properly take advantage of our terroir. Our elevation is approximately 450 metres above sea level, with steep slopes comprised of clay, sand, and silty loam.

Because of our unique location, we have southwest exposure that provides lots of sunshine. Our steep slopes allow for airflow with a cooling effect from the Okanagan Lake. Our terroir gives character to our vines and wine. The Pinot Noir and Rose of Pinot Noir are exclusively Estate grown Organic Pinot Noir grapes.

Our family-operated vineyard and winery set us apart from the other producers due to our terroir and hours spent caring for the vines. We hope you can enjoy the vineyard as much as we have.